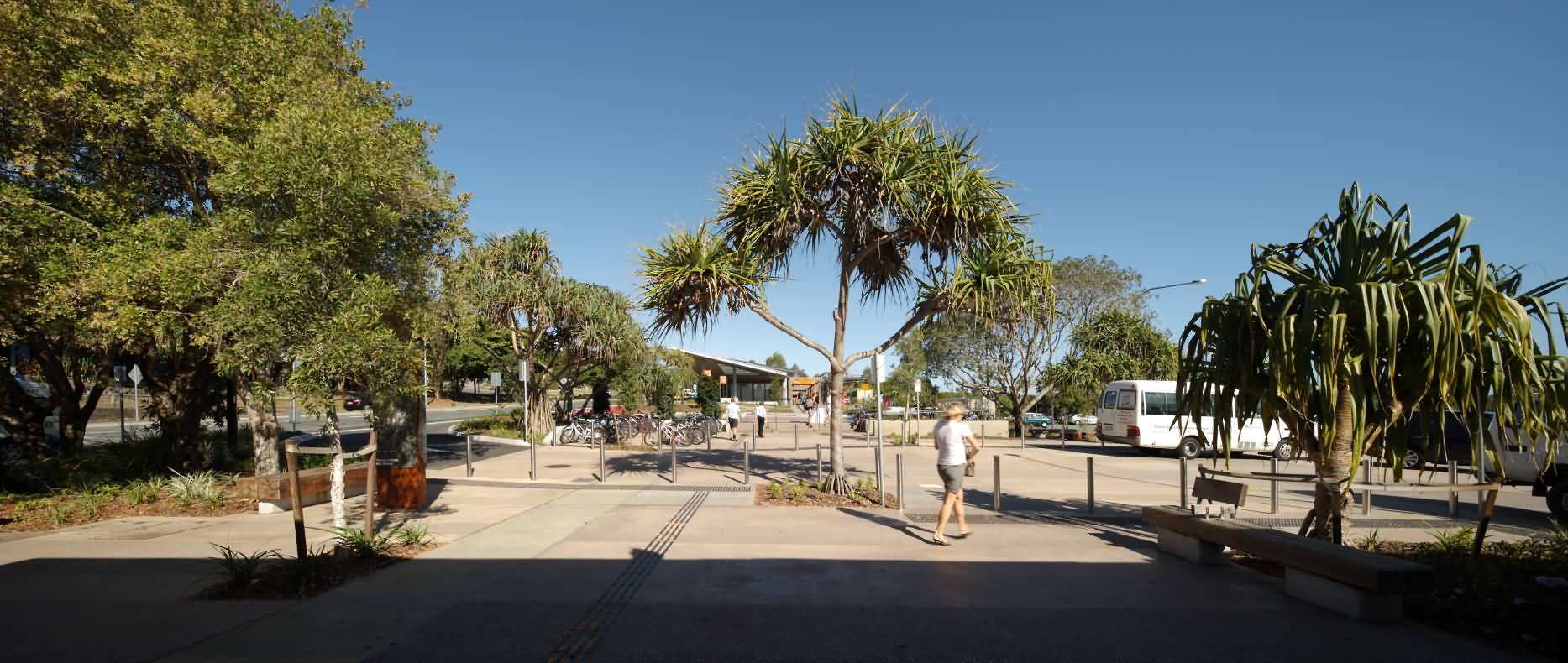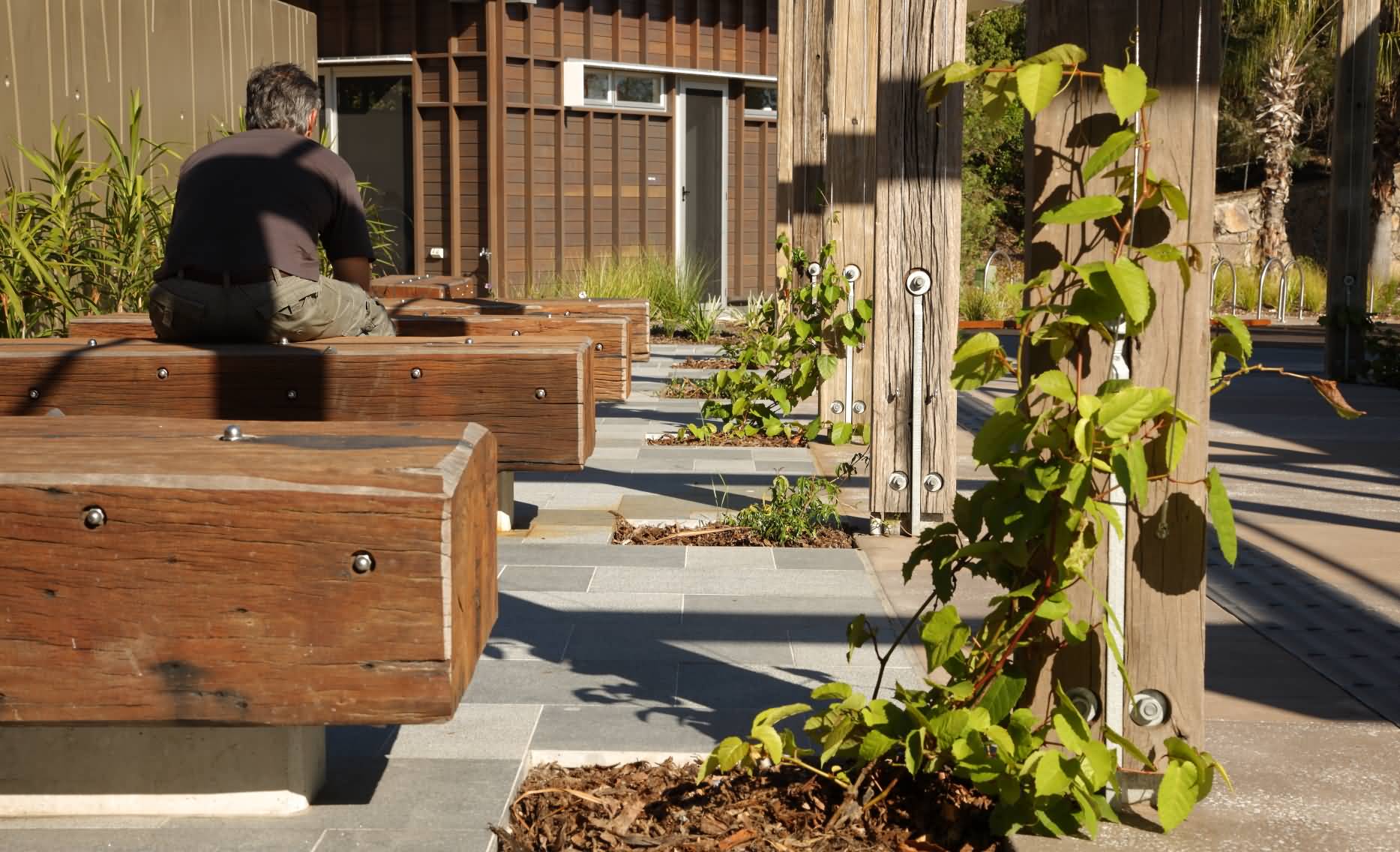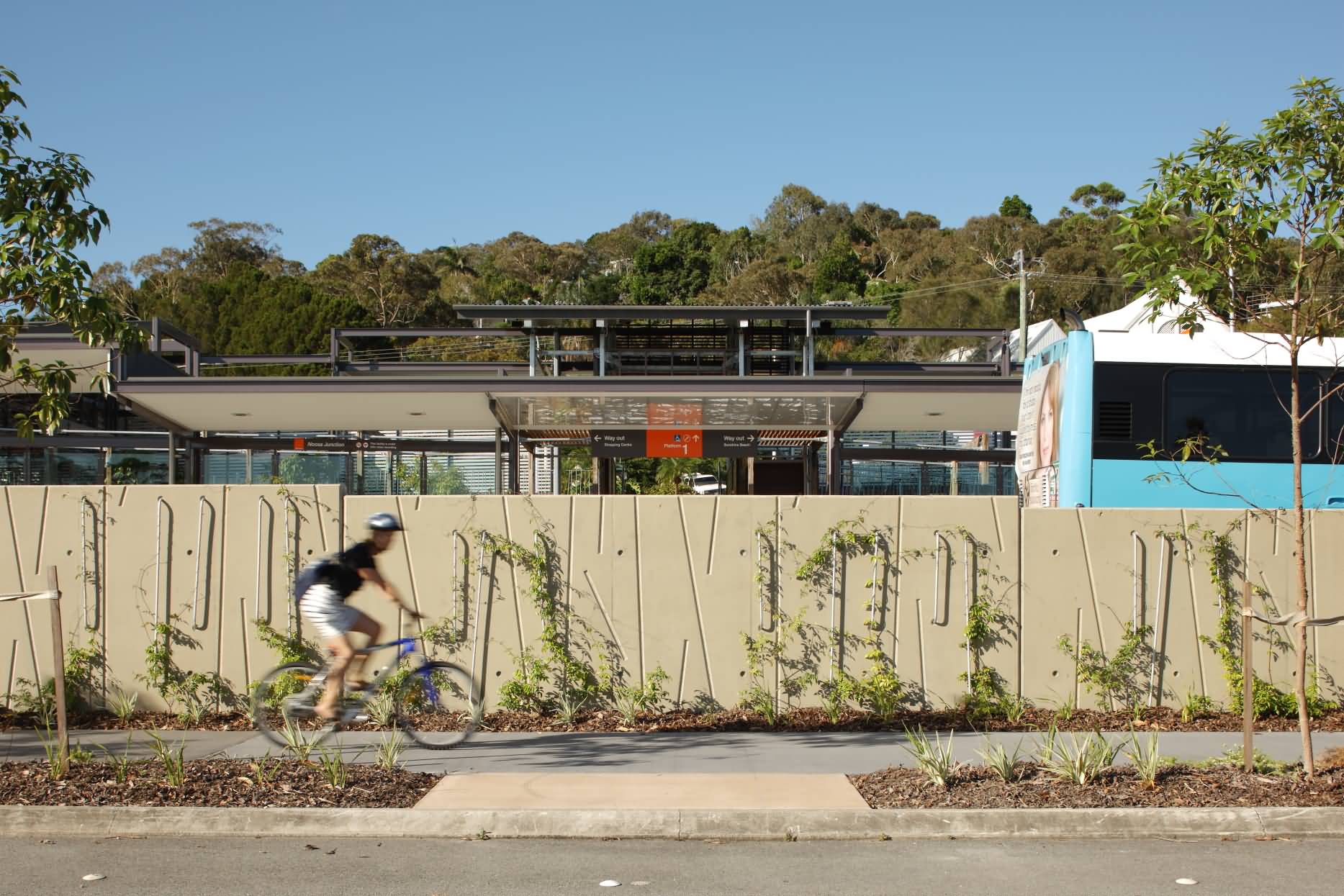 NOOSA JUNCTION STATION - LANDSCAPE
With a desire to create an integrated transit hub to service the greater Noosa area and revitalise the Noosa Junction commercial precinct, Translink and the Sunshine Coast Regional Council employed Guymer Bailey Landscape, Bark Design, and Sinclair Knight Merz to design the $12 million Noosa Junction Station.
Inspired by the Aboriginal meaning of Noosa -'Place of Shade' - the design uses shade structures and vegetation to filter pattern light into a series of outdoor spaces that reinforce Noosa's distinct subtropical and coastal character. The Noosa Junction Station is the perfect example of an integrated solution, providing easy access to public transport with seven bus bays, shady footpaths for pedestrians and cyclists, relaxing sitting areas for the public, and an art display illuminated at night.
Designed to support the Sunshine Coast Regional Council's vision to make Noosa one of Australia's most sustainable regions, the Noosa Junction Station has a number of sustainable features. The arbour and public seating are made from recycled hardwood timbers and over 6,700 new trees, shrubs and ground covers have been planted while still retaining much of the site's existing vegetation.