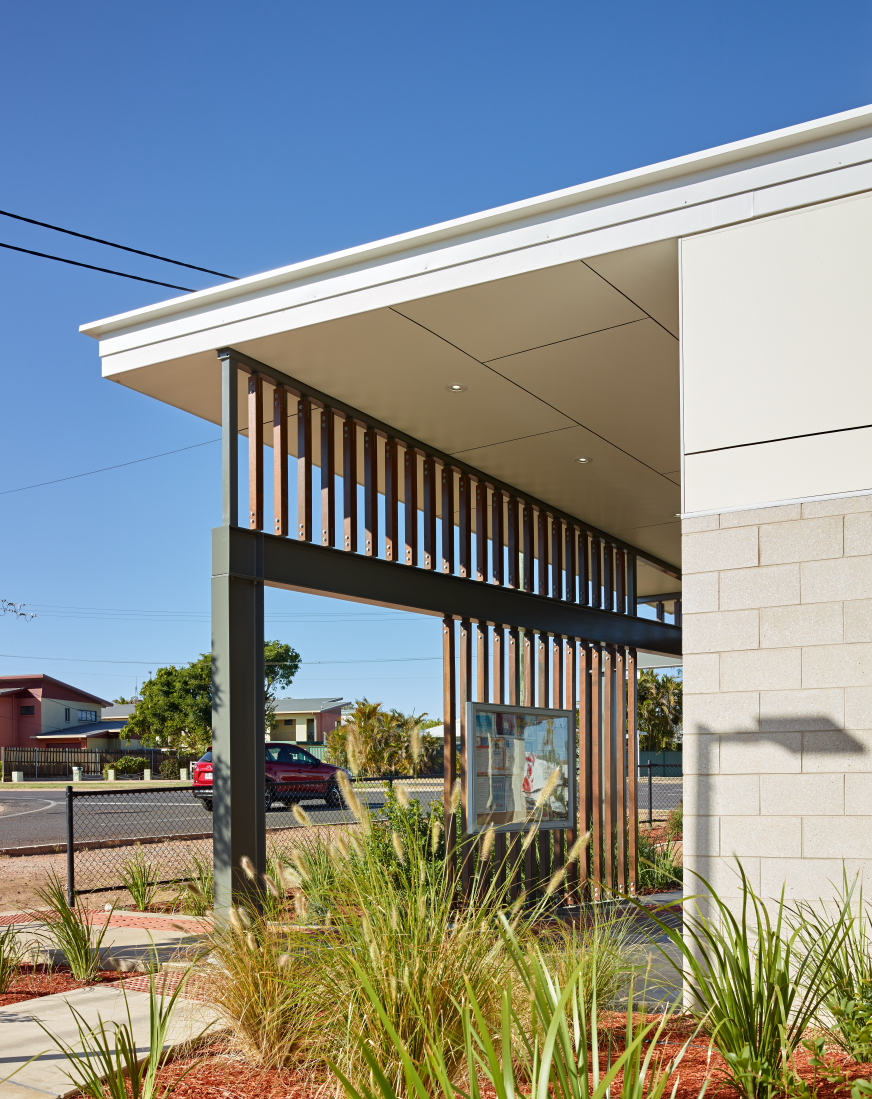 MT ISA NEIGHBOURHOOD CENTRE - LANDSCAPE
Guymer Bailey's landscape design of the Mount Isa Neighbourhood Centre addresses the community's social requirements and celebrates the many uses of the building through a series of flexible and robust landscape spaces.
A functional and inclusive outdoor setting has been created for the visitors of the Mt Isa Community Centre through the design of an external garden path that connects the various outdoor spaces including a yarning circle, children's play area, shaded outdoor seating and vegetable garden.
The curvilinear design of the landscape allows flexibility in the layout with outdoor spaces, pathways and retaining walls meandering around three large trees on the northern boundary of the site. Retaining these trees and minimising the impact on root zones was vital due to the shade and green amenity they provide. Due to Mt Isa's regional location and climatic conditions, landscape materials and planting selections prioritise durability, though where possible we have also incorporated native plant life and local materials.