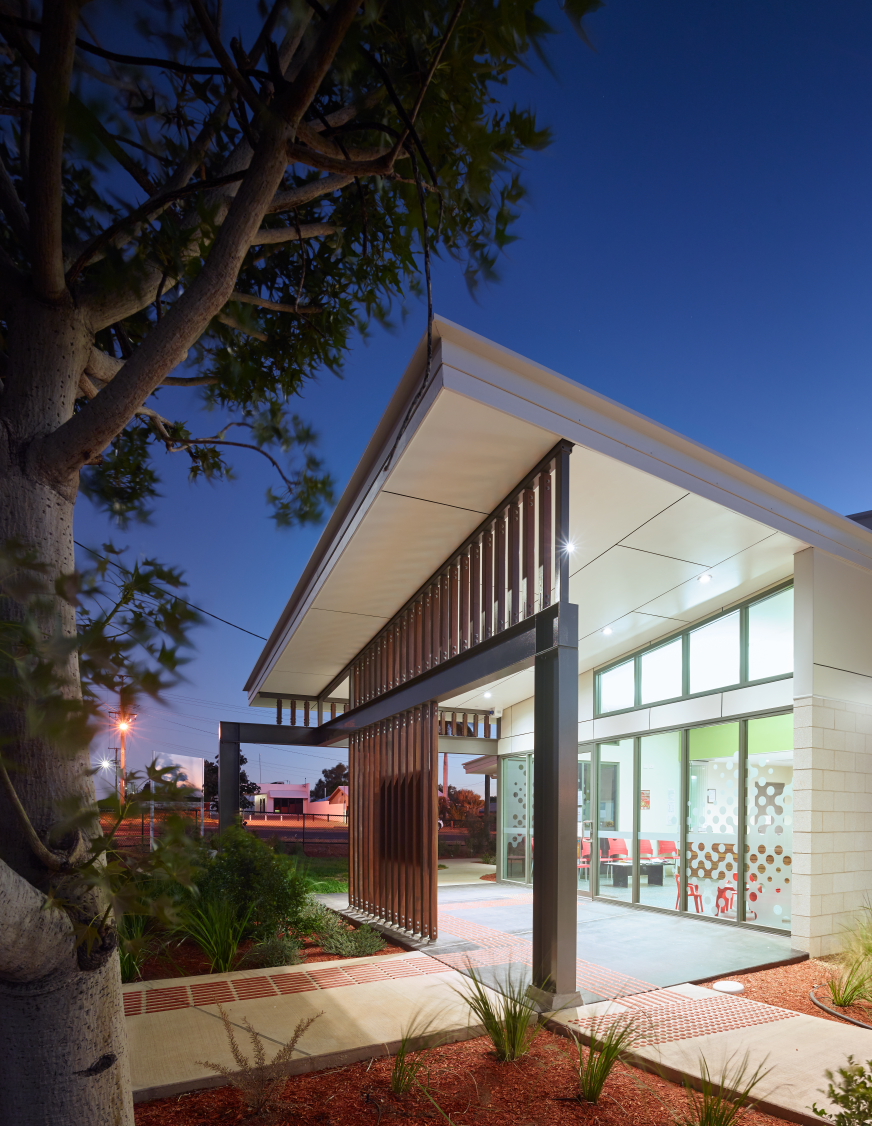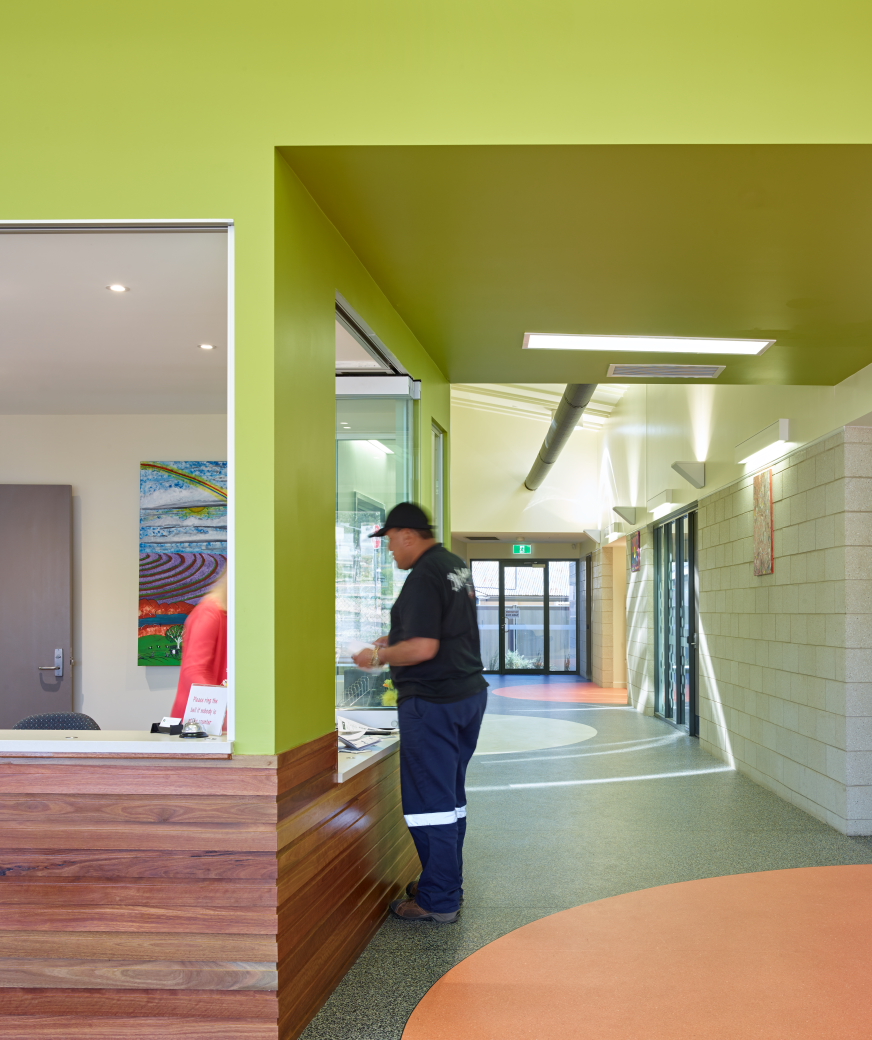 MT ISA NEIGHBOURHOOD CENTRE
The Mount Isa Neighbourhood Centre is a modern facility designed to accommodate the needs and activities of the growing Mt Isa community. Tasked with creating a versatile, flexible and sustainable neighbourhood centre, Guymer Bailey Architects worked closely with Building and Asset Services, The Department of Communities and local user groups to deliver a functional centre with a strong sense of community, in only nine months.
Designed to cater for groups of varying sizes who use it for multiple purposes, the centre has operable walls and covered verandahs allowing spaces to shrink or expand when required. A large corridor that runs through the middle of the building also acts as a discreet meeting or breakout area, giving small groups the flexibility of meeting without the need to book formal rooms or spaces.
The landscape design celebrates the many uses of the building featuring several covered areas that groups can use to meet informally and enjoy the outdoor amenities including a yarning circle, children's play area and vegetable garden.